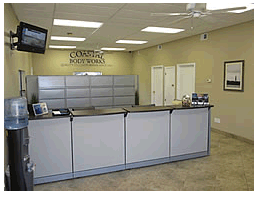 We are here to help!
At Coastal Body Works, we understand that automotive accidents can be a very frustrating time for you. We are here to help! Our friendly and courteous staff are devoted to making your vehicle repair experience the best possible. Our estimators will work directly with you or your insurance company to insure that the repairs are conducted as smoothly as possible.
We offer a comfortable reception area, a covered estimating bay for those hot or rainy days, transportation throughout the Pensacola area for all of our customers, and fast and convenient rental car services through Enterprise Rent-A-Car. All of our estimates are free, and our estimators will work with you to ensure that the vehicle is repaired the way you would like.
Even if we are not on your insurance company's preferred list, you can have your vehicle repaired with us with the piece of mind that we offer our own limited lifetime warranty on all repairs and paint work!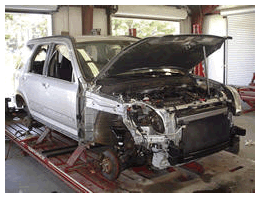 The proper repair of collision damage is critical to the safety and performance of your vehicle. Each vehicle is repaired to factory specifications in our state-of-the-art collision repair facility. Our highly skilled I-Car and ASE certified technicians use only the highest quality materials and equipment.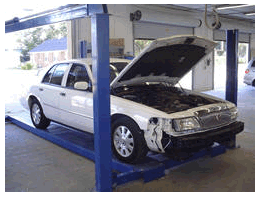 We have a variety of frame racks, each with the capability of computerized measurements and the ability to pull your vehicle's frame or unibody back to its original specifications. If your vehicle is in need of mechanical repairs as a result of an accident, we have the equipment to diagnose and repair most types of damage. We offer windshield replacements on all types of vehicles, and new to our business in September 2007—we offer in house paintless dent removal service as well!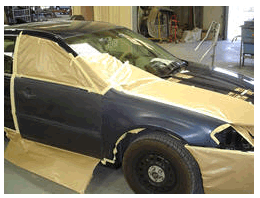 One of the most important aspects vehicle repair is paint match of your vehicle. As the finishing touch to most vehicle repairs, we understand that only the best refinish work will be accepted by our customers. Because of this, we offer only the best refinish products provided by Sikkens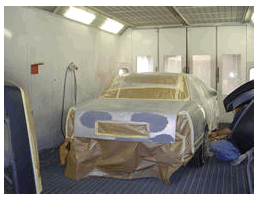 With over sixty years of experience, our paint department works hard to guarantee that your vehicle's paint work is as good as it was when the vehicle left the show room floor. We have two downdraft paint booths and a complete computerized paint matching system which further assists in our goal to have your vehicle look as good as new at the repair's completion!